We are an Authorized Distributor of DXN Products.

The Company Profile that you can see here is the profile of DXN.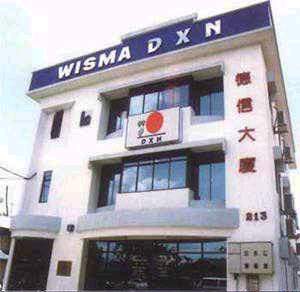 Company:
DXN MARKETING SDN. BHD.
Co. Registration No:
283904-P
Registered Office:
Wisma DXN, 213, Lebuhraya Sultan Abdul Halim,
05400 Alor Setar, Kedah Darul Aman, Malaysia.
Telephone:
604-7723388, 7726688
Facsimile:
604-7721188
Date of Incorporation:
11 December 1993
Principle Banker:
Bank Bumiputra Malaysia Berhad
Company Secretary:
Tanaletchumy A/P Veerah (LS 01456)
Auditor:
Por & Ooi Co. Public Accountants





| | |
| --- | --- |
| DXN MARKETING SDN. BHD. is a Malaysia based direct selling company. We call ourselves a "One Dragon Company" for we do it all: from the cultivation to the finished products ready to be distributed.Our products at present are mostly made of Ganoderma Lucidum, a kind of mushroom rich in vitamin and minerals, also other herbal products such as Morinda citrifolia, Andrographis paniculata and Seaweed. | |
| | |
| --- | --- |
| | Since its inception in 1994, DXN has always followed its mission statement, that is, "Low Price, High Quality; Low Profile, High Income". Our farm and factory located at Bukit Wang in Alor Setar, Kedah, is far away from pollution. With our excellent production technology and stringent quality control system, we have been awarded Good Manufacturing Practice (GMP) and ISO 9002. |
For further business expansion and active involvement in the direct sales industry, DXN joined DSAM (Direct Selling Association of Malaysia) in this year. Such development in the long run will be beneficial not only to the company but to the distributors as well. In addition, because we care so much for our distributor, we launch the "One World, One Market" concept, so that the distributor can enjoy world wide bonus with a single membership card.
| | |
| --- | --- |
| DXN has now been operational in several countries in the Asian region and is expanding further to other parts of the world. In addition, more and more innovative and excellent quality procedure are on their way to carry out. DXN undoubtedly is a Dynamic, Xcellent Network! | |